2.66 Inch Multi-language Electronic Shelf Edge Labels Slim Series
YalaTech ESL tags enable retailers to improve processes, allowing them to focus on what matters most – the customer. By using our digital shelf labels, you can update prices throughout the entire store…in minutes. Enjoy an 70% time saving on store price changes.
Download:
2.66 Inch Multi-language Electronic Shelf Edge Labels Slim Series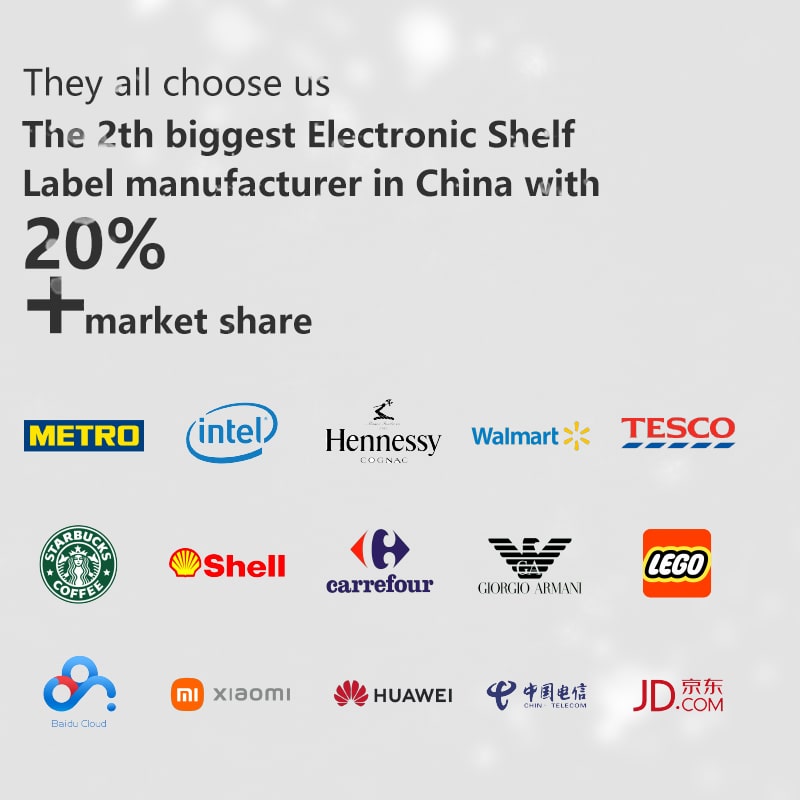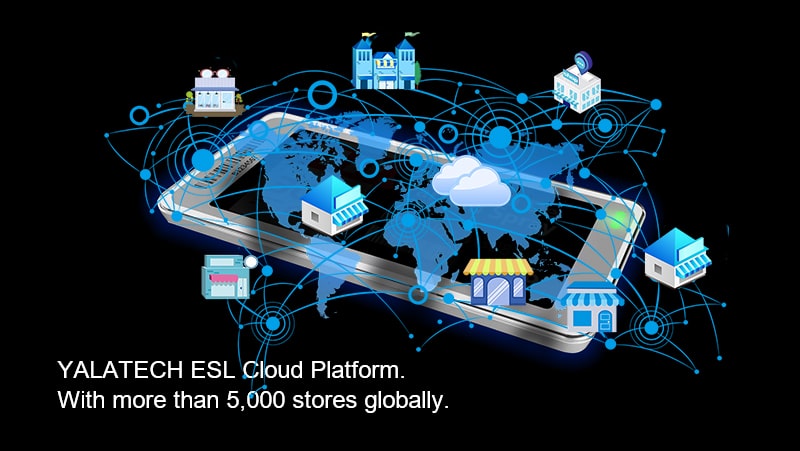 Efficient pricing with YalaTech electronic price labels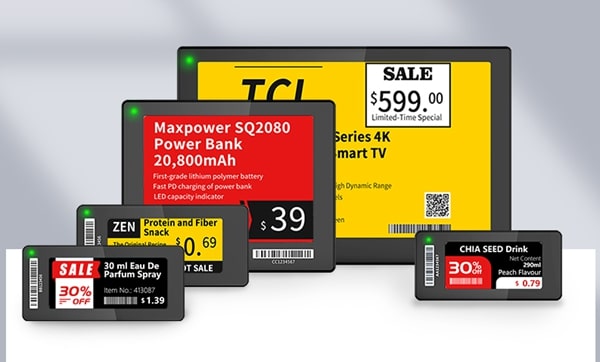 Increase sales and operational efficiency by using YalaTech ESL tags.
YalaTech provides Electronic Shelf Labels to create a distinctive retail environment. We aim to optimize how you operate your business by providing an easy-to-use platform that can improve your profitability and efficient processes.
Our digital smart labels are used in application scenarios such as groceries, supermarkets, mobile shops, home appliances, department stores, pharmacy, telecom halls etc.
Electronic Shelf Label that is robust, dependable.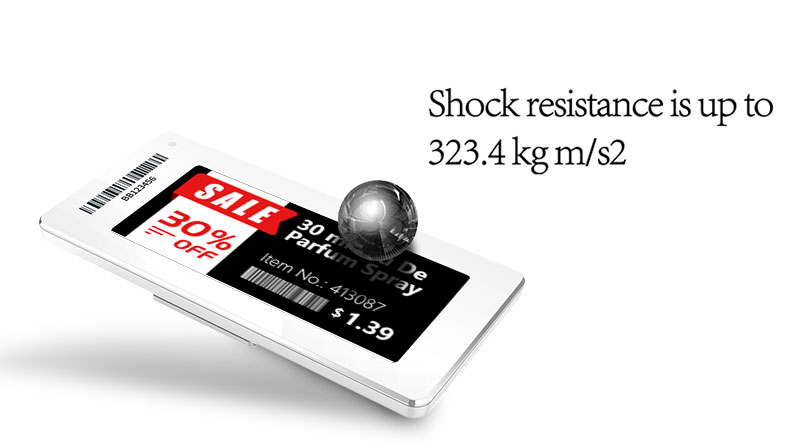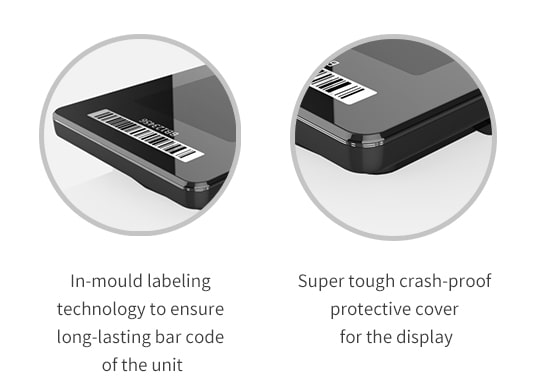 YalaTech ESL tags highlights
High resolution fully graphic e-Paper display, available in up to three color

Enterprise-grade reliability and enhanced durability

Low power consumption - up to 5 year battery life (replaceable batteries for extended life)

Full centralized control and accuracy

Wireless 2-way communication between your system and the labels

Integrates with existing retail systems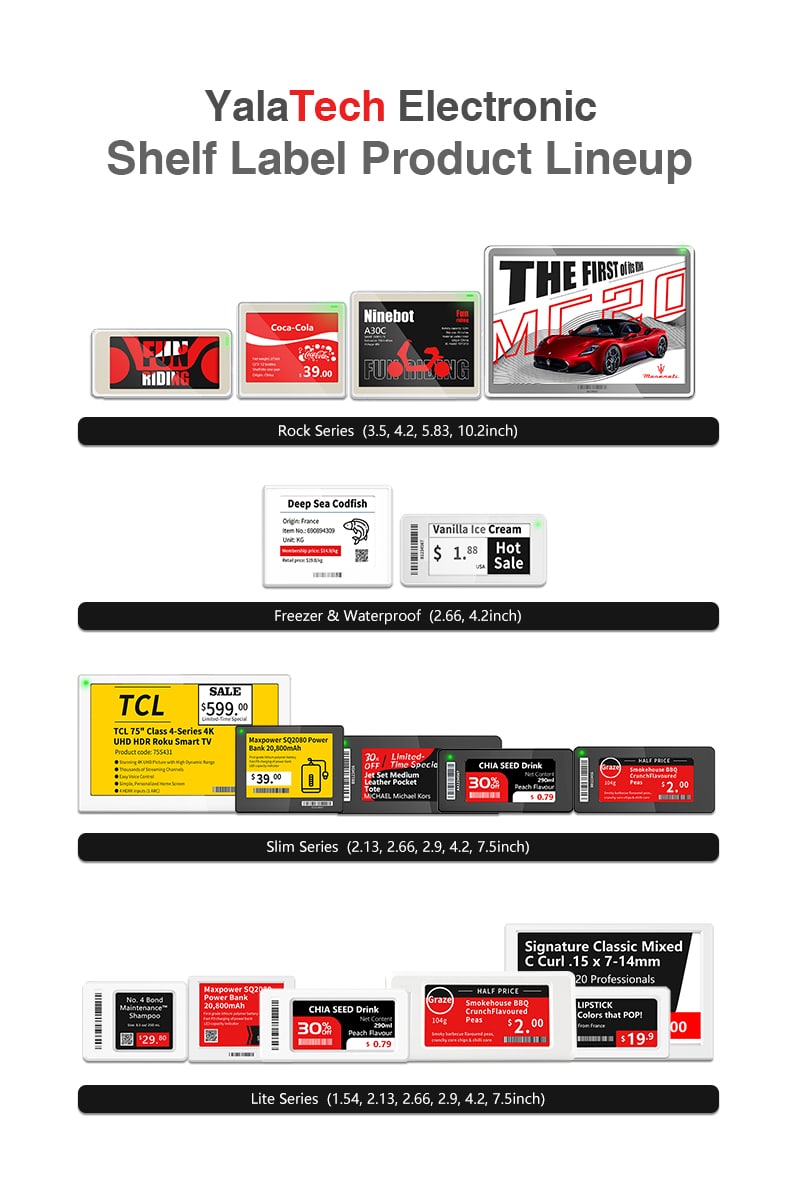 Why YalaTech
As a company with its own hardware, software R&D team, manufacturing base, and technical service team, YalaTech has always focused on a business philosophy of creating value for customers and it has become a star enterprise with good reputation in China's Electronic Shelf Label industry.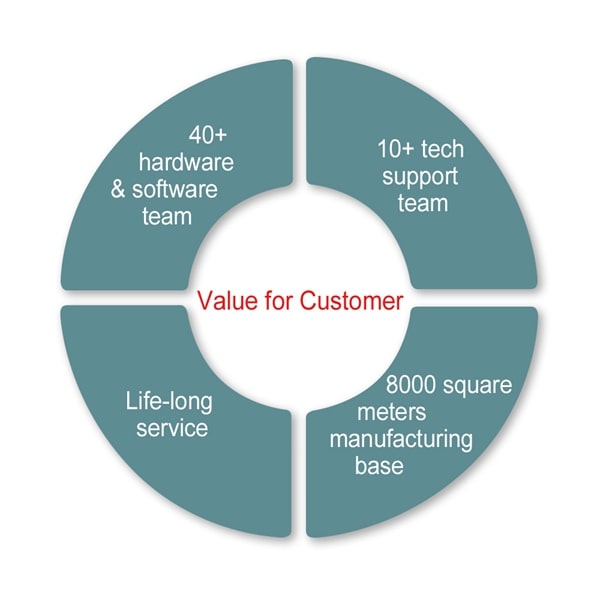 How To Choose The Right ESL Supplier
| | | | |
| --- | --- | --- | --- |
| ESL Suppliers in China | Hardware | Software | Service |
| Company A | √ | × | × |
| Company B | × | √ | √ |
| YalaTech | √ | √ | √ |
As one of the first companies in China to enter the Electronic Shelf Label industry, we truly understand that the ESL label is a product that integrates hardware, software and services.
So when you are looking for electronic price tags, whether you are a retail solution provider, system integrator or end user, you need to make sure that you are dealing with a qualified supplier.
The separation of hardware, software, and service will bring many potential problems to future after-sales service.
Therefore,only a professional supplier that integrates hardware, software, and services can provide the greatest value to customers.